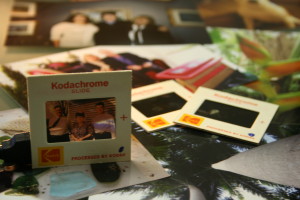 We can transfer your family pictures to a DVD or JPEG Files on a CD
Formats:
Photographs, Slides, Negatives
Price:
$.75 per image
$1.50 per image for Photo Montage
Plus:
$16 for DVD
$16 for CD
$8 for copies of the DVD or CD
Uh oh! Do any of your pictures need photo restoration? Click here for more details!
All DVDs and CDs come with a label and a case
Digital Files will need a Flash Drive OR External Hard Drive to be transferred to which can also be bought at our store
Flash Drives:
$15 for 2 gig Flash Drive
$30 for 16 gig Flash Drive
$60 for 32 gig Flash Drive
Hard Drives:
$100 for 500 gig external hard drive
$150 for 1000 gig (1 Terabyte) external hard drive
WE DO ALL TRANSFERS AT OUR LOCATION