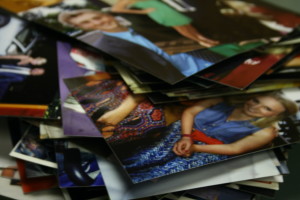 We can create a photo montage for you. Perfect for any Occasion
Weddings, Birthdays, Christmas, Anniversaries, Graduations, Family Reunions,
Memorials, and much more
Photo Montage Package
Includes:
2 titles, digital effects, motion, and music
Price:
$1.50 per image (any size)
$.75 per image if titles, digital effects, motion and music are NOT desired.
Plus:
$16 for the DVD
$8 for copies of the DVD
$20 for Digital File (.mov, .mp4, .avi)
Uh oh! Do any of your pictures need photo restoration? Click here for more details!
All DVDs come with a label and a case
Digital Files will need a Flash Drive OR External Hard Drive to be transferred to which can also be bought at our store
Flash Drives:
$15 for 2 gig Flash Drive
$30 for 16 gig Flash Drive
$60 for 32 gig Flash Drive
Hard Drives:
$100 for 500 gig external hard drive
$150 for 1000 gig (1 Terabyte) external hard drive