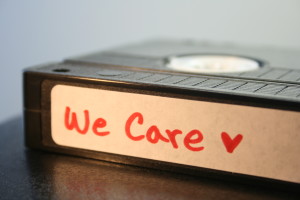 We've seen it all. We do it all. We've been preserving memories since 1984.
At Creative Photo Video Inc, we are all about getting you up to date. Something you can't play or view anymore? We can help. We work with computers, old media, new media and everything in-between. We have loyal and repeat customers not only because of our work and product, but also because theres always a smiling face here to greet you and get to know what you need done. We are quick and painless. Come into the office, drop off whatever you have and we'll digitize it within a few days.
We love using our creative side, it's in our name!
The best thing about filming a production or event, is it gives you a chance to re-live that moment all over again. With professional cameras, videographers and editors, you can rest assured we will present you with a beautiful rendition of your wedding, business advertisement or anything else you want filmed.
Thanks for checking us out!
405.728.4336
info@cpvokc.com
5845 NW 72nd Pl.
Oklahoma City, OK 73132
NW Expressway & MacArthur intersection
Monday – Friday    9:00 – 5:30